TIME CHILL
A RETROSPECTIVE
Now Available from Omnivore Recordings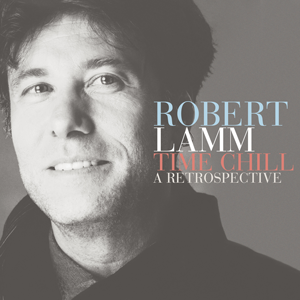 T
ime Chill, A Retrospective is 
the first-ever look back at the music Robert Lamm has been composing as a solo artist for nearly 20 years. 
The collection contains 15 songs that hail from solo albums Robert has been producing since 1999 and includes tracks from his collaboration with Carl Wilson of the Beach Boys and Gerry Beckley of America; previously unissued remixes by longtime Lamm producer John Van Eps (including a take on Chicago's "Does Anybody Really Know What Time It Is?"); and a previously unreleased version of Bobby Hebb's classic "Sunny."
"Musicians tend to listen to all types of music," Lamm writes in the liner notes. It's the way we are wired. Often we are hearing music internally. That's always been my experience. I observe, I read, I have interests in cinema, painting, sculpture, fashion, and performance. Those communications are what inspire me to compose music. These songs are an emotional and reactive narrative of my life, my love." 
Time Chill, A Retrospective is now available from Omnivore Recordings. Own it HERE.